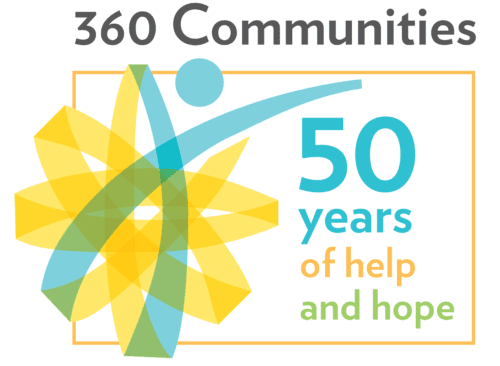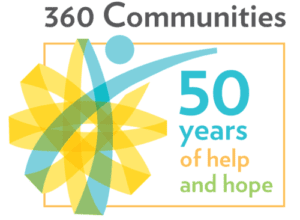 360 Communities started as a small group of social-minded individuals who turned belief into action. Their unifying desire to live out values for the good of others was contagious and engaged the broader community in contributing time and resources for over five decades. By building relationships with people outside our normal circles, listening to each other's needs, and working together to deliver practical support and solutions, hundreds of thousands of lives have benefited from 360 Communities' depth of services.
50 years of partnerships
2022 marks 360 Communities' 50th anniversary, and the significance of this milestone is less about the organization and more about you … a committed community that cares! We remain strong because the community supports our work and believes in the mission: 360 Communities delivers safety and stability that improves lives.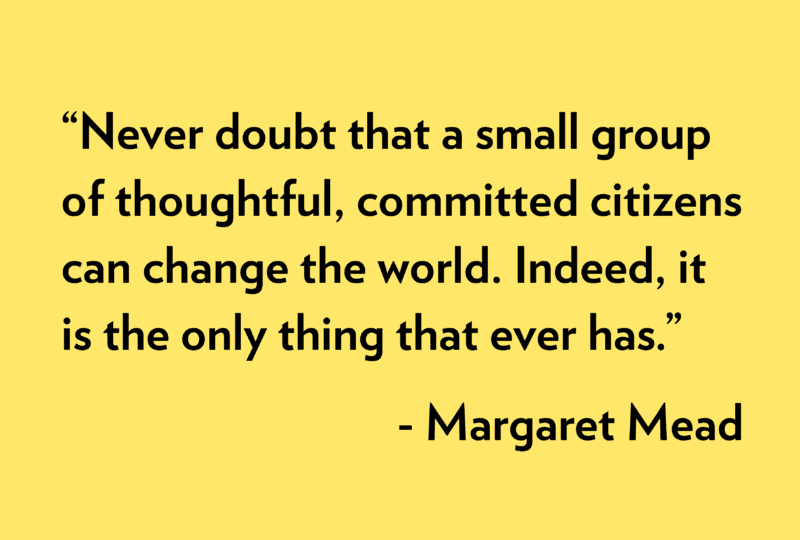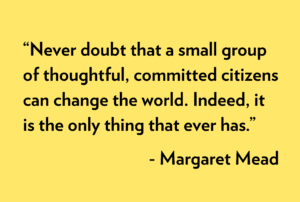 Together, we help victims of domestic and sexual violence, kids struggling in school, and people working through poverty. Neighborhoods are stronger from the relationships and connections made between people providing help in the moment and hope for the future.
Gratitude
We are incredibly grateful for the many faith communities, schools, businesses, city and county governments, law enforcement agencies, lions clubs, rotary clubs, chambers of commerce, and other community partners who provide support. We appreciate the volunteers, donors, and people who utilize our services.
Throughout 2022, 360 Communities will express gratitude, strengthen others, and highlight the caring support that exists within our communities. We want 360 Communities' 50th anniversary to be a celebration of our roots, which truly is the relationships between values-driven individuals who care for the broader community. This has been vital to our success.
Thank you for believing and supporting our mission of delivering safety and stability that improves lives.  360 Communities' impact over the past five decades is significant and is a direct reflection of your support and our strong relationships with community partners. We love seeing people turn their values into action through 360 Communities. This puts our mission into motion in Dakota County! Thank you!