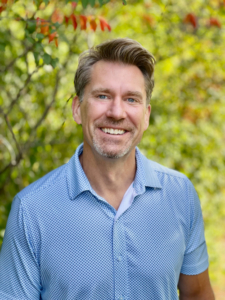 "For your years of steadfast and passionate advocacy for Equity, Racial and Social Justice for All," reads the Community Hero award presented to 360 Communities on December 19, 2022, "by the Metropolitan Interfaith Council on Affordable Housing (MICAH) Board of Directors, Staff, Congregations, Friends and People who are at risk or have experienced homelessness." Receiving this award is a great way to mark the end of 2022 and 360 Communities' 50th Anniversary year! Our team is humbled when the community recognizes us in formal ways. It is incredible how the "steadfast and passionate advocacy" recognized by this award lives in the hearts of the staff, volunteers, and people accessing services daily. Our mission of delivering safety and stability that improves lives guides our path and fuels our actions.
Holistic work expands to meet need
In 2022, we increased our work of delivering safety and stability by listening and responding to the growing needs of 15,899 individuals we serve who are living below 200% of poverty in Dakota County. This included adding services to support the increasing needs of families facing homelessness and housing instability. Our action resulted in impacts that include preventing evictions, increasing family stability, and reducing homelessness. Continued community support provided the resources for programs that improve early childhood development, boost high school graduation rates, provide access to healthy food, reduce hunger, and decrease domestic and sexual violence. The community continues to be eager for our Healthy Relationships training and engagements that raise awareness about local trends.
Community heroes make our mission possible
Thank you to all who support this incredible organization and mission through donations, volunteering, and sharing your stories. True to this award, 360 Communities focuses on upholding organizational values to create an equitable community that centers on belonging, solidarity, and justice. We strive to support people of all cultures, races, ethnic backgrounds, abilities, sexual orientations, gender identities, gender expressions, and faiths. This includes all who access our services, staff, volunteers, and community partners. It is difficult and vitally important work and a continual journey.
We are encouraged by the real change demonstrated in the growing diversity of staff and board, the dismantling of barriers to service, and the increasing of professional development opportunities. I invite you to spend time on our website and explore the many ways 360 Communities is delivering safety and stability to thousands of families. Get involved with us and claim your role as a "Community Hero."