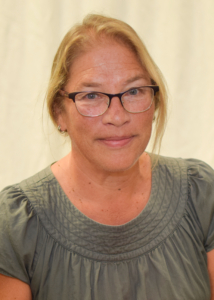 Standpoint, formerly known as the Battered Women's Legal Advocacy Project (BWLAP), recently honored 360 Communities Community Resource Worker Doreen L'Allier with the 2018 Journey of Hope Award for her work to end domestic and sexual violence.
"For the past 30 years I have had the honor to work with and for survivors of domestic and sexual violence," said Doreen, "I accept this Journey Of Hope award on behalf of these brave, courageous women, men, children and youth who allowed me to walk alongside and have taught me so much about the healing process."
Doreen is currently the longest-serving 360 Communities employee and has been a bedrock of support, empathy, strength, and kindness for survivors, volunteers, and staff members alike. Thousands of survivors have rebuilt their lives with her guidance and help. In her current role, she performs outreach work with survivors who have moved out of Lewis House. She helps them transition to life in a new home and provides ongoing goal and safety planning.
Doreen's colleagues describe her as a generous coworker and an incredible asset to the team. "Doreen readily shares her knowledge and experience to make us better at what we do," said Outreach Services Supervisor Ann Averill, "She is a true mentor for all advocates and someone we all look up to."
Thank you, Doreen!
[/fusion_builder_column][/fusion_builder_row][/fusion_builder_container]