Family faces homelessness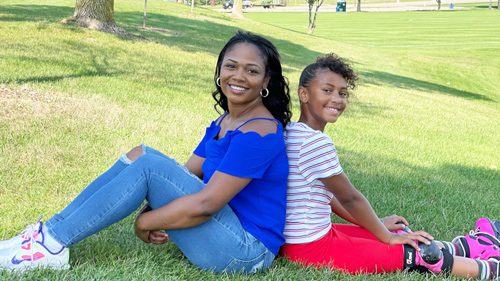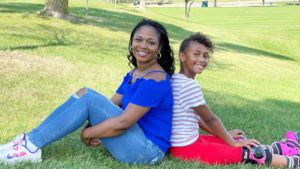 Jasmine is an optimistic person and looks for the positive in every situation. But recently, she faced a crisis that has become all too common in Dakota County: the prospect of homelessness.
Jasmine and her nine-year-old daughter moved from one apartment to a larger one in the same complex and became involved in a disagreement with their landlord over a cleaning deposit. The landlord filed for eviction, saying they "broke community rules." "So we were trying to find a place to live in two weeks, right before Christmas," says Jasmine. "It felt terrible. You feel like you have no control, that somebody can just take you out of your house. And I didn't even get a chance to say, 'No, this didn't happen.' It's just like, you gotta go."
Mother accesses resources through 360 Communities
When Jasmine appeared in eviction court, she met one of 360 Communities' housing support workers, Torchia. They built a trusting relationship together. "Jasmine has a drive. She's strong-willed and resilient. She fights for what's right, but she does it respectfully," says Torchia. Torchia connected Jasmine with emergency cash assistance and the 360 Communities food shelf while she looked for a new place to live. Torchia sent Jasmine apartment listings and referred her to financial empowerment classes to help her budget what she could afford.
"I've been to eviction court myself," says Torchia. "I've been homeless before myself, so I understand it. I let my clients know they're not the only ones going through this."
Family finds a new home
The court case turned out in Jasmine's favor. The landlord gave her 30 days to move out of her apartment, and the eviction was cleared. Jasmine now lives in a new apartment in a different city closer to her daughter's school.
"Home feels like when we're all together, when we have stability. When we're not worried about where we're gonna live, money, or how to pay bills," Jasmine says. "It just feels good when we are together and knowing that we're safe. Everything's going to work out."
Dakota County housing clinic collaboration
The 360 Communities Housing Support Team works to prevent homelessness by participating in the housing clinic at eviction court hearings in Dakota County. They collaborate with the court, county, and other nonprofits to provide resources for tenants and landlords to resolve disputes. Jasmine is one of many tenants who utilized the help offered and secured housing stability for her family. Watch our video about the purpose and impact of this Dakota County collaboration.