Our Commitment to Diversity, Equity, Inclusion, and Belonging
360 Communities' mission is to deliver safety and stability that improves lives. We acknowledge that we live within a society and systems of oppression that includes a history of white supremacy and racism, which frequently result in injustices and inequities for people in our communities, including those we work alongside daily. We see the impacts of systemic oppression in our three impact areas: Community Resources, School Success, and Violence Prevention and Intervention Services.
Our goal is to overcome systems of oppression by upholding our organizational values to create an equitable community that centers belonging, solidarity, and justice. We strive to support people of all cultures, races, ethnic backgrounds, abilities, sexual orientations, gender identities, gender expressions, and faiths. This includes all who access our services, our staff, our volunteers, and our community partners. 360 Communities commits to ongoing growth and tangible action to center diversity, equity, inclusion, and belonging within our organization and community.
The following are examples of strategies we have implemented:
Diversity, Equity, Inclusion, and Belonging Workgroup
The DEIB workgroup consists of employees from across the organization and provides recommendations for policies and procedures, trainings, and organizational direction.
Diversity, Equity, and Inclusion Manager
The purpose of the DEI Manager position is to lead the diversity, equity, and inclusion initiatives within our organization, including the DEIB workgroup, develop DEI strategies, and build strong relationships with diverse community partners.
Equitable compensation and benefits
We offer a positive pay differential for employees with multiple language proficiencies, reflective supervision, free health services through Nice Healthcare to supplement standard health insurance, floating holidays, gender-neutral parental leave, and an inclusive bereavement policy.
Inclusive hiring practices
We diversify our recruitment strategies through job board postings, advertising of open positions, and utilizing clear and accessible language in job descriptions. We use panel interview methods with standardized questions to reduce the effects of internalized biases. We focus on duties, responsibilities, and the candidate as a whole person rather than a rigid understanding of "qualifications."
Professional development opportunities
Staff utilize the Intercultural Development Inventory (IDI), a customized assessment tool to build intercultural competence within our organization. Staff, volunteers, and board members are encouraged to engage in Diversity, Equity, and Inclusion trainings, workshops, cultural events, and cultural celebrations.
Remove barriers to accessing services
By utilizing our core competencies as an organization, we focus on providing person-centered services and a dignified experience. At our food shelves, we serve clients regardless of income. Partners for Success® family support workers offer community resource support to any family with a student in the school. In our Violence Prevention and Intervention program area, we aim to meet participants where they are and walk with them to find their path to safety. We work with all people that identify as a victim/survivor of domestic violence, sexual violence, trafficking, and stalking, regardless of their sex, sexual orientation, and gender identity.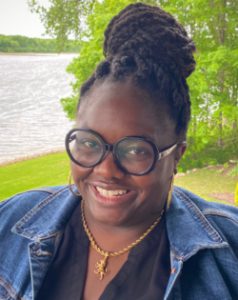 If you want more information about our cultural competency work, please contact Diversity, Equity, and Inclusion Manager Akienyalay Bruce.