Embracing diversity to build a more prosperous future for all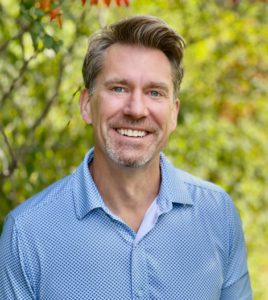 A message from
Jeff Mortensen, President & CEO
360 Communities' 90 staff and 1,000 volunteers courageously walk alongside more than 15,000 people every year. Learning from this collective strength, wisdom, and feedback, 360 Communities adjusts and improves programming to build a strong organization that delivers increased impact.
Demand for services is at an all-time high. We address immediate crises while working to tackle people's underlying challenges. Within this work, it is concerning to witness persistent racial disparities and inequities that hinder child and youth development, financial and housing stability, and relational safety. 
Growing diversity
Dakota County's diversity is growing, and we're committed to driving change internally to support the communities we serve.  Our focus on diversity, equity, and inclusion, along with visible actions and partnerships, boosts our impact. Opportunities ahead for us and the populations we serve require a more equitable, multi-pronged approach that attracts, retains, and supports people of all demographics together in community.  It is crucial for healthy neighborhoods that increase the quality of life for everyone.  
We recognized more than a decade ago that for 360 Communities to realize its mission for all people fully, we had to begin cultural competency work to create a more inclusive culture among staff, volunteers, and the people we serve. Internal training and tools deepened staff's self-awareness, built new skills, informed procedures, and provided new ways of engaging with people.  It has improved services to marginalized communities and everyone seeking help.
Addressing disparities
This continual journey of learning and growth happens best when approached with positive intent together.  Please connect if you want to learn more about what's been effective at driving authentic change within 360 Communities.  Addressing disparities is not just the right thing to do; it is essential for setting communities up for a successful future.  
Let's bring intention to personal growth and forge deeper connections with those from different lived experiences. Building a healthier, more prosperous future for all is our shared goal.